If we are not talking about unbelievable luck, chance or fortune, then even successes have their price.
It is possible to pay this price beforehand and in that case, the success has been earned. Or, you can pay it afterwards and then it comes with interest.
It is simple to give the matter some thought, let's say with regards to the upcoming winter holiday:
Which one feels better? To make a holiday trip to the sunny south during winter with hard earned savings. Or do it one swipe of a credit card and then keep on paying those credit payments with interest even until summer is right on the doorstep?
If your company's values include flexibility or client-orientation, then would it be reasonable to ask what kind of price are we paying for those? What sacrifice are we willing to make each day, for example, on the altar of client-orientation?
Being fit has its price, too. It is called sweating. Likewise, it is difficult to purchase insight, unless you are first willing to withstand confusion, or mental efforts.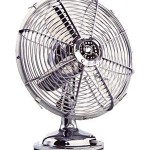 Even successes of software projects carry their price. It is often unsurpassably heavy to acknowledge the imperfection of your own software development. Even though you were to regularly meditate in retrospect in lotus position.
The price that comes with interest can be recognized from the moment when 'stuff' hits the fan.