The boss throws the ball to Leena. "Can you remember how this problem was previously solved?" Leena remembers. "By piecing the problem like so, and focusing on details instead of the big picture."
One year later Leena is already an executive, and shares the solution she remembers along to the firm's new boss man Jarkko.
Jarkko, unbeknownst to him, gets a taste of the firm's culture. After he has seen enough mornings in the firm he realizes: Big firm, Big turning circle. The culture needs to stay constant, without creating new memory traces.
It is true that routine is not a bad thing. It provides a sense of security and in wise hands, also higher quality results. The danger lies in gathering dust and building routines to wrong places. Even smoking is half habit, half addiction.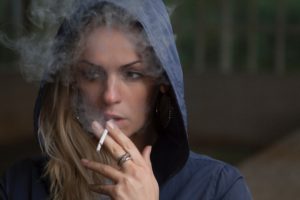 From experience, I can say that a new pair of eyes find bugs without exception in locations where habit has started to run testing.
Testing for results requires discarding the traced routines that keep emerging from your memory. Habituality has a destructive influence, since blind spots are very good at hiding the best bugs.
Which is why  I ask if it would be useful to re-organize the dynamics of your team? Even if a red alert was not upon you?
Break up routines. Refine your memory traces with the right kind of thinking. Combine familiar things together with fresh methods and later on you might be able to provide a wiser answer to this.
Is Pavlov's dog the work horse of your team, or the CEO?