I have been pondering for a bit about people and responsibility. What kind of people take responsibilities and why? How does taking responsibility affect the surrounding people and why does the overwhelming majority of people try to avoid responsibilities.
Some time ago I read texts of Søren Kierkegaard, the father of existentialism, and in his mind, the illusion of becoming communal is what makes a person irresponsible. For example, religious communities are based on some higher power taking responsibility of their actions, and in business organizations the final responsibility lies on the shoulders of the CEO, whereas in a team one can work quietly without actually doing anything. When you are responsible, you are also responsible of mistakes and that is scary.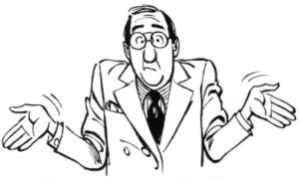 The one who takes responsibility is easily given power as well, and there is a lot of responsibility to go around. It is not in people's nature to desire for responsibility, as it is unnatural and easy to relinquish. Everyone is ultimately responsible of only themselves, isn't that how it goes? In many bigger organizations the responsibility is moved around, and for example a single tester does not really feel significant or being responsible of anything. What if you were to be?
I am responsible of bugs being discovered on time and that the client is satisfied!
Testers! Let us come together, except not quite, and let us assume the responsibility of breaking the illusion of a bugless software! When you show that you have actual responsibilities, maybe the developer will also believe that the bug you discovered is valid!