I was planning Christmas shopping three months ago. I was planning the very same thing one month ago still. Finally, I made good on the plans in some three hours before the closing time. And I was not the only one up and about at that time. Most of the evening was spent waiting in queues and parking lots.
Christmas is a time of peace and quiet. Yet, yesterday I was presented with the opposite. Horrifying hurry and ruckus is what it was.
What often happens is that the peace and quiet is scary. That is what it is on holidays and in projects. We fill our time with lies of seductive speed, and if that's not enough for us, we further boost the sensation by a pan full of coffee.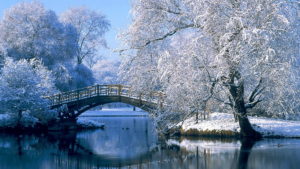 We do this even though it is apparent that the greatest insights of life emerge from the empty space known as silence.
Isaac Newton first had to sit under the apple tree.
Now that the Christmas is upon us, I bravely suggest the following experiment. What if you would put your earphones on and dedicate spending the next four minutes with Alan Watts? And even if you were an engineer, you could silence your thoughts and just concentrate on how it feels like?
Katri Helena and Juha Vainio composed a piece called Joulumaa some 40 years ago. If you happen across that classic today, I suggest you think of one question after Alan Watts. What does that piece really tell of?
Merry and peaceful Christmas, dear reader. We shall meet again next year.