I often get asked to give an estimate about the amount of work that needs to be done. How much testing is needed to test the product? Or, how much time might the testing of the project take?
The question about workload estimates leads astray.
Testing fills the space that is planned for it. Always and without exceptions. The purpose of testing is to produce new information that is relevant and important for the business.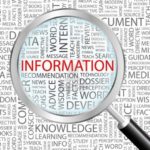 What is left to be decided is when we feel like we know enough. In actuality, the most important question is how much would it be wise to budget for testing?
The answer depends mainly on how much the person responsible for testing feels like having a basis to ask for, and how much the money man ultimately gives, as constrained by the structural margins.
Finally, what remains is to come up with the most wise and efficient method of producing the results within the constraints provided.
In actuality, a workload estimate stands for an agreement in allocating resources.