Overnight baked, fresh-from-the-oven software version is on your desk.  The tester is doing the tester's work conscientiously when sitting in the tester's own pen mouth foaming and going through the test cases. A good tester will get through 100 cases today as well, maintaining the pace until reaching the goal. That tester doesn't talk much, nor ask troublesome questions. That's a good tester.
Or is it?
In reality, a skilled tester challenges the software product's concept in the get go. The tester is interested in where the money is coming from and why. Who will be the first to buy this and how? The tester tests the product already in the first conversation with the product's owner, or with the end user.
Next, the skilled tester challenges the architecture of the product. The tester is interested in how many users are expected on the first day of launch and what kind of load balancer is the service using. The tester is testing the product already in the first conversation with the main architect and developers.
Finally, the tester challenges the implementation. The tester is not interested in pointing out that the product is working like intended. In reality, the tester is interested in where the product hasn't yet become broken. How would the next serious defect emerge?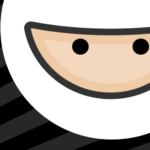 A tester keen about professionality does trip horribly should the the tester first go and challenge the concept or architecture.
No one wants to talk to, or work with an annoying smart ass. The work is challenging enough as it is.
It has nothing to do with rationality. Despite the benefits, the emotion steers. That is why a genuine Guru is a nice and smart fellow. The Guru gets taken along because it feels like a good idea.
The entire trinity is only possible to be put into use in a team filled with masochists, or by delicately sneaking around.
Challenging the concept and architecture are ninja skills, which are not talked about, nor do you see them being used.