The last time I was buying a new car was in 2012. I bought previous year's Ford C-Max. The dark blue kind. Immediately after the deal something weird happened. It suddenly felt like half of Finland had just started to drive the same kind of dark blue Fords. There seemed to be one in every traffic light.
The world seems like that which we guide our senses towards. We notice more of that which we learn to seek.
We testers look for defects. We turn our attention to places where something might go wrong. And then we report. We model the result in a way where reproducing the defect would be easy even on the developer's desk. Steps to reproduce.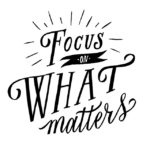 There lies a severe hazard in practicing the occupation of testing. We condition our paths of thinking and perception towards defects. As if that would not already be easy for human beings even without practicing!
Testing as an occupation is playing around with mental health.
The best gurus have realized something exceptional, though. We testers are the experts of modeling. Steps to reproduce.
If we can model reproducible steps from defects, why would we not chip in our know-how with amazing successes?
True gurus do not play with half efficiency. They have learnt the skills to model success stories as well. What if you would give it a try? Steps to reproduce success.
Note! The next Testaaja 3.0 course is in Helsinki at 19th to 20th May! After the course, the results of your work flow from an entirely new level. What would level up mean for your colleagues, customers or superiors? Dare you join us?! Check: testauskoulutus.fi