I think I caught something last week. Something serious. Not a flu, but a sentence that became an earworm and even crept into my dreams. Because such an affliction can become chronic, you need to choose your sentences carefully.
This particular sentence went as follows:
"A person does not adapt to the surrounding reality, but instead tries to make the reality adapt."
What can first happen is that you get little angry when you hear that thought. But after you give it some thought, you then have to agree that there is a grain of truth in it. And finally, the hidden key to where the value is really born from.
It is all the same whether or not it is about work, being a guru, engaging in hobbies or in interpersonal relationships. The value is born from the experiences of other people. The aforementioned sentence crystallizes that, where the birth mechanism of these experiences lie. If you succeed in learning it, then your results will become fantastic.
The benefit a customer reaps from expertise is not magically derived from technical performances, even though they are a prerequisite for succeeding. The benefit is derived from the experience, which is born in the customer according to the results.
Oh, what do I mean when I say that benefit is derived from experience? At least that results that feel like they make no difference at all almost never cause actions to be taken in the team or in the organization. And if the work does not cause actions, then does it matter? This way, even expertise that is as hard and precious as a diamond can slip past one's fingers, just like beach sand sliding between one's fingers.
Driven by these epiphanies I decided to do something really new
I will be foaming the history's first T.3.0 –camp in the end of January. It is meant to produce level ups in the value of expert work in due time. That is, the benefit produced by the work for customers, colleagues and organizations. The work towards level up starts by reinforcing the pro and only after that we take a look at the technical skills.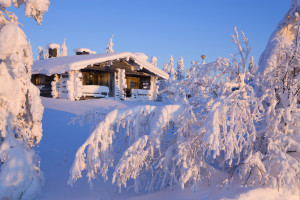 I will be holding the training in Iso Syöte on Sat 30th – Sun 31st Jan 2016. The sessions will start on Saturday morning at 09:00, preceded by breakfast. The package includes staying the night, all meals, and training-related action until Sunday 15:00. Yet, you need to organize your own trips.
The price tag on the training will be 1490 euro (+VAT), but since this is the history's first set, you have a chance of tagging along with product development deal. The price is shameless 350 euro. I would wager that even your employer could stomach sponsoring the training, because the price is really good and its weekend program is unlikely to disrupt day jobs badly.
There are three places left. Tag along? Send me e-mail, so you can get your place from 'the back room'
firstname @ prove.fi. Driving instructions and closer details will follow from the beginning of the week!
P.S. If you are wondering what is involved in the camp's program, then behind this link you'll find tentative guidelines: Tester 3.0 –course. This set should fit everyone working an expert job