…was good at hunting bugs and excellent in writing reports. He tested all day long, from the rising sun to the setting sun. He knew everyone very well in his work. Then one day, the tester's colleague came to work, eyes ablaze and metaphorically on fire.
The colleague told about a training that had shook off decades of dust from his shoulders. The colleague understood what ingredients truly got testing gurus reborn! He had become a Protector of business and a Hero of software developers. A True Expert and a Guru.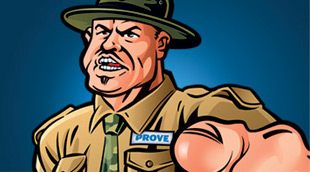 Do you have what it takes to take responsibility of success? If so, then I invite you!
It is enough that you dare take the first step from mediocrity towards permanent increase in level. Discover where the tester's journey towards the heart of expertise starts! Come attend Testaaja 3.0 training in April!