U-2 is a spy plane developed in the 1950s by Lockheed. Originally, it was developed especially for spying on the Soviet Union during the cold war. What was special in the plane, was its light structure and for that time and age, the high maximum altitude it could reach. One could reach even 100,000 feet (~30,5 kilometres) high.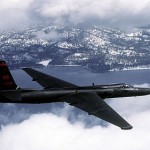 An altitude that high is not typical for our more modern planes. Los Angeles airport learned this the hard way.
The air control system was not designed to handle U-2's flight altitude and the system malfunctioned.
The system interpreted, due to a simple software bug, the spy plane's flight altitude to be very low, which caused a forced chain reaction in the system for readjusting the flight routes for every other plane. The system could not handle the stress and all the flight traffic control in southern California was left paralyzed for an hour.
Merely at the Los Angeles airport 27 flights had to be cancelled, and 27 other flights were rerouted to other airports, while 212 flights were dramatically delayed.
For example, one flight from L.A. to New York costs the air company $56,400.
Simply put, total expenses caused by the cancelled flights can reach even $1,500,000, and that is without its follow up effects.
With that kind of money, an expensive ($150/h) test consultant would work for 10,000 hours. That's 1350 working days!