We have frequently highlighted 'surprises' that Internet service failures. All of them have the same old story: The popularity of the Internet service came as a surprise, even though according to the hype and pre-release publicity it should not have happened.
This week's 'winter took drivers by surprise' award goes to Finnish Post office Itella, whose advance booking of Tom of Finland – themed stamps overcame the expectations. This resulted, naturally, in the webshop crashing.
According to Itella's information liaison Merja Suomalainen, the webshop crash was caused by too many users.

'We had more visitors than expected. It got us a little bit by surprise', Suomalainen says.
Hopefully there weren't systems that handled post delivery, on the same servers as the online store.
That should not genuinely take them by surprise. Media has been talking for over two weeks about the stamps. Hakkarainen (PS) and Niikko (PS) , members of Finnish parliament, partook by sending a written question to the government, demanding the stamps to be pulled.
Since seldom do we have the opportunity to use Tom of Finland's art in any form in a relevant context, we do so now. This is one of the three stamps that caused the buyers to go wild: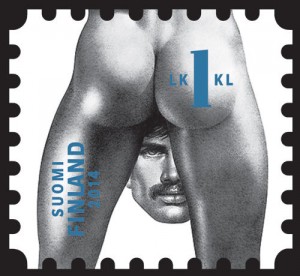 When members of the parliament demand your product to be pulled from the market by taking official measures, you can be sure that your product has demand. Ensure that your technology does not become a hindrance.