If brave enough, the professionals of marketing can make miracles happen with the help of modern Internet. Success stories can be born with a big budget and thought. Or sometimes one just lucks out. The success story is without an exception beneficial for business, but only when stuff works.
Last week NASA had one such luck when the Mars rover had become artistic.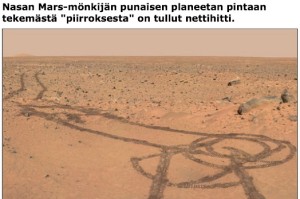 NASA got to accidentally try the lime light of publicity, but they had not prepared well enough for a sudden rush of visitors. The potential produced by all those visitors scattered to the four winds, just like in many planned marketing campaigns.

May Day question for you, dear reader: What happens when a giant penis hits your web service and you get to be the center of attention on Reddit, Pinterest, Twitter, Pheed and Chan4?