We at the Prove office have always had an unbelievable mountain of coffee cups on the kitchen table. We hauled them into the dishwasher each Friday while cursing loudly.
Why can't you shove these where the sun won't shine right after you're done using them?!
Then came Jaakko. Jaakko had a strange habit. He always does more work than is required of him. And the results speak for themselves. The man solved our problem right away with a very simple threat.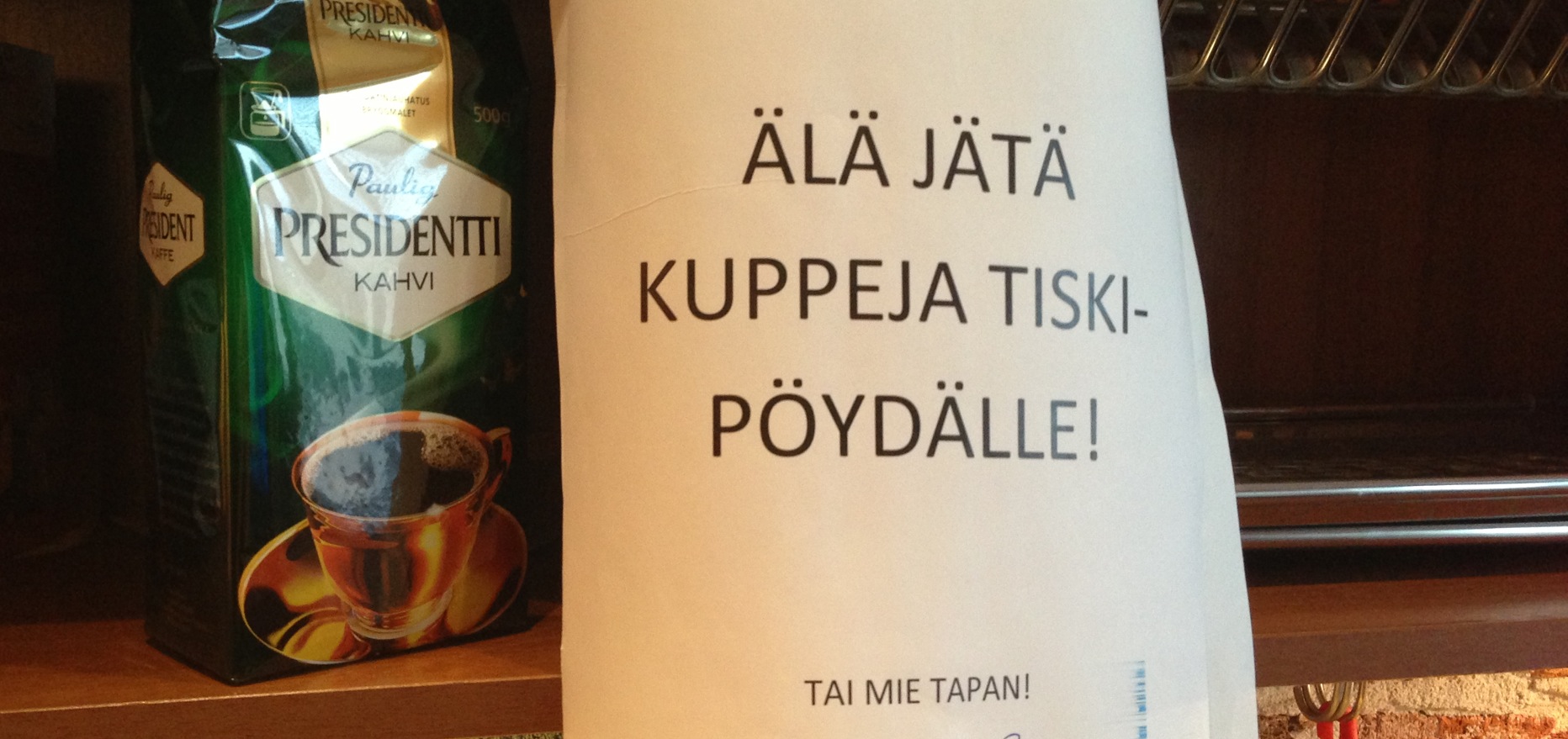 "Don't leave coffee cups lying around!"
"(or I'll kill you!)"
From that point onward, the coffee cups could no longer be seen. Now we are facing strange times, since Jaakko is packing up his things and leaving after Christmas to Helsinki. He departs to strengthen up Prove's team to the capital region for the duration of this spring. Will the mice play, now that the cat is away?!
Hardly, since this year we have again learned something important. These lessons also stay true outside the realm of testing.
It is worth doing a little bit extra work than what is necessary. When you have achieved the level of trust, no one is there to look over your shoulder. You even get more results and get to smile all day long.
Prove and the blog wishes everyone a wonderful Christmas!