Nature does not play its game by planning or giving reasons for its actions. It already has a strong tendency to form one after another of fascinating structures, all the way from snowflakes to galactic super clusters. Structures, which undisputedly work!
We humans, on the other hand, have a special tendency to unknowingly reject that complexity of nature. We build as straight a street as possible, our houses look like gigantic Lego-pieces, we draw lines between the stars shown on the night sky and if our life is not in "order", we feel a deep offence.
Do we reject the complexity of nature's randomness because we cannot understand it? Do we create models of its workings only to be able to discover something which we wanted to discover? Perhaps our simple creations are meaningful, however, because they are all a part of the grand multidimensional play of nature…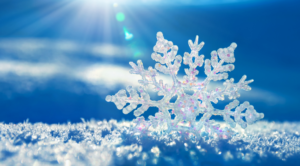 Let's return to the surface! A software is also a model on a practical level, which we have built in our frenzy for creating something. Its functions are accurately pre-determined. Test specifying produces another model – the check model – which might match the software's model. In our creation frenzy we are easily prone to mistakenly take these models for perfect.
How do we, who are at least imperfect in our mind possibly define something that is perfect? Check models do not generate apparitions, nor can thusly ever lead to perfection. Only as a part of some greater, undefined play prone to randomness can it serve the whole meaningfully.
Reject your human temptation to charge towards the world of models and formalities. Do not seek basis for your actions, nor demand other people to give any for theirs, because the reasons always end up in a restricted, imperfect, model.