I visited Clas Ohlson this morning. Great Scott just how much stuff they have on the shelves that is used to organize stuff! They have memos, baskets, lids, notes and boxes. If you cannot organize a home or an office with these, then nothing can help you do that.
That familiar big glass-fiber bag you might now from Ikea stores gets filled pretty quickly and in fact, the amount of weight you're carrying around just increased by around five kilos. That just means more things to organize, right?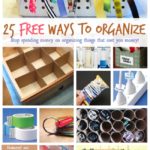 Leading the testing often drives you into a trap familiar from indoors decoration maganizes. As years roll by, stuff accumulates continuously. There are test cases, test sets, bug descriptions, reports and work strategies.
Organizing frenzy is easy to understand, since the notion of order feels beautiful. However, organizing is often the wrong path towards fulfillment.
Outside examination reveals how the gang runs their processes and tools instead that the team would concentrate into the most important results of the job.
If you have ever moved, you will know this: You can easily send over a trailer's worth of useless or non-functioning stuff. And the feeling afterwards… what a relief to get rid of useless junk. In the working life we don't know how to do this, however, and we are often afraid of the decision to toss all the used junk.
Abandoning the useless is one of the most important arts of our job.
It pretty much does not matter what field you are an expert in. This concerns you: You will drive yourself to trouble if you get focused in mainly organizing stuff and doing the right thing. Instead you should learn how to choose.
Doing things right is only the second most important thing. It is more important to learn to do the right things.